Meet our consultants.
Instructors are highly educated and seasoned consultants from FranklinCovey with a wide range of industry experience.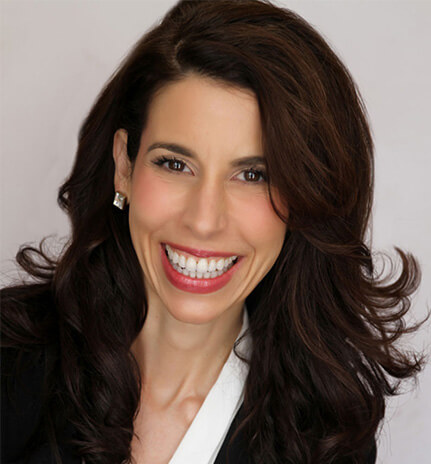 Heather Goff-Nunn
Heather is a Senior Consultant with FranklinCovey and has held various roles of leadership in the organization formally as the Leadership Practice Leader and Regional Lead Consultant for the southeast region of the company. She consults with executives, teams, managers, and individuals and is driven to see people reach their full potential. Prior to joining FranklinCovey, Heather served as an Advanced Consultant for Gallup Consulting in their Behavioral Economics division. She was responsible for the application of Gallup Consulting science and practice areas of talent selection, Employee Engagement the Gallup Q12™, Gallup succession planning, change management, and performance management. Prior to joining Gallup, Heather worked for Pfizer's world headquarters in New York City for nearly a decade in marketing analytics and operations supporting the launches of global blockbuster products.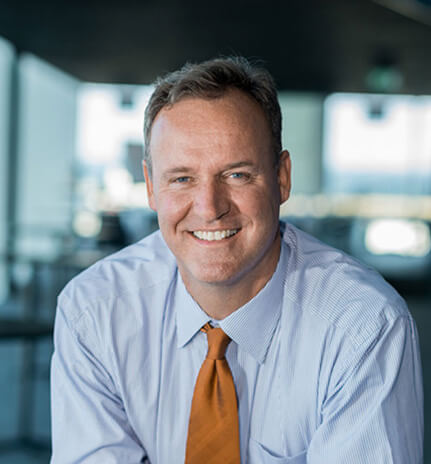 Michael Simpson, MA
Michael K. Simpson has worked at FranklinCovey for over 24 years as a Senior Consultant in Global Delivery and as Managing Director of Executive Coaching. He is an author of seven leadership and coaching books. Michael has coached some of the top CEOs and senior executive teams from global organizations in over 35 countries. Michael has consulted in various industries, including technology, financial services, consumer products, healthcare, pharmaceutical, hospitality, oil and gas, manufacturing, and government. He has held executive positions as V.P. of sales and marketing for two leading technology companies. Michael was principal consultant in the Strategic and Organizational Change Practice at PricewaterhouseCoopers in New York City, and a senior consultant in change management at Ernst & Young in Washington, D.C. Michael holds a master's from Columbia University in organizational behavior, and a bachelor's from BYU's Kennedy Center for International Relations.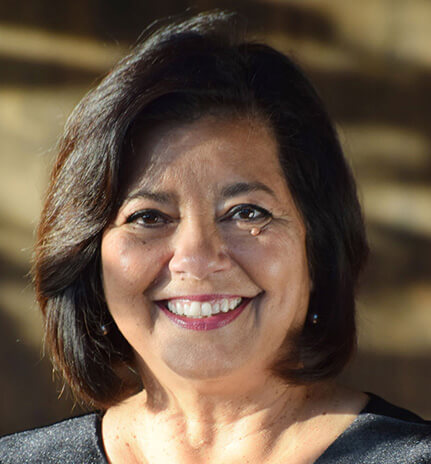 Theresa Cordova
Since joining Franklin Covey, Theresa has facilitated trainings for the US Navy, NASA, American Express, Patagonia, CBS Television, United Cerebral Palsy, and numerous other Fortune 500 companies. Ms. Cordova was previously with McDonald's Corporation as Southwest Regional Training Manager, responsible for training in leadership and operations to over 500 franchisees and their leadership teams. Her skill in developing leaders and her infectious positivity were exemplified in the Phoenix Region, where Theresa led 100 managers from being the worst scoring leadership team in the nation to becoming McDonald's #1 awarded management team in just three years. Theresa's extensive facilitation experience allows her to move comfortably from the boardroom to the front line. She brings a powerful mixture of business acumen, leadership, and inspiration that helps clients gain clarity and achieve, or often surpass their most wildly important goals.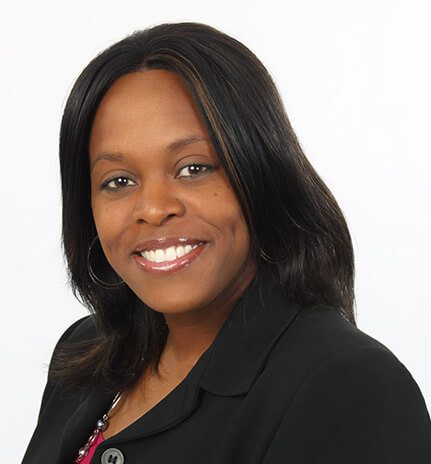 Andrea Caldwell, MS
Andrea Caldwell has a passion for innovation, coaching and developing others. She enjoys helping others achieve results they may not have believed they could. Andrea is results-driven. She has worked in the automotive, industrial supply, data storage, and marketing industries. Prior to coming to FranklinCovey, she was the Director of Learning and Development at Valassis, in Livonia, Michigan. Over the course of her career, Andrea has had the opportunity to create, launch and facilitate many development programs. She has also had responsibility for performance management, along with the oversight and rollout of talent management systems. Andrea has worked with all levels of leadership and holds facilitator certifications from multiple leadership content providers. Andrea has a Bachelor's degree in Communications and a Master's degree in Market Research, both from Florida State University.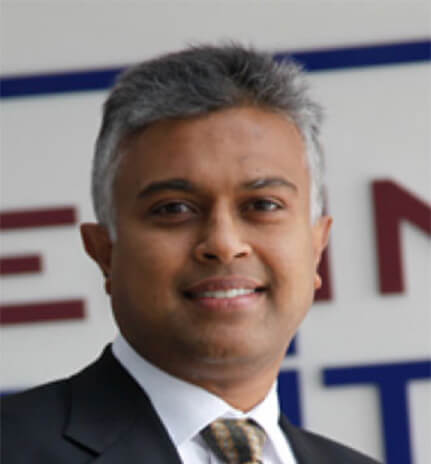 Suresh Gunaratnam, MBA, PhD
Suresh Gunaratnam is a senior consultant with FranklinCovey. Suresh has delivered a wide range of programs and solutions and facilitated brainstorming sessions in over 20 countries spanning North America, Europe, the Middle East, Africa and Asia. Prior to this position, Suresh was general manager of one of FranklinCovey's International Partner offices where his responsibilities included development of the consultant team and the ongoing quality delivery of FranklinCovey's programs and solutions. Whether working with a Fortune 100 company or a local organization with complex operations, Suresh has capitalized on his strong business acumen, complemented by his highly diverse business and people-development knowledge and experience, in framing and implementing solutions for his client partners. Suresh has an MBA in quality management and a PhD in leadership development. Suresh is based in Toronto and enjoys travelling widely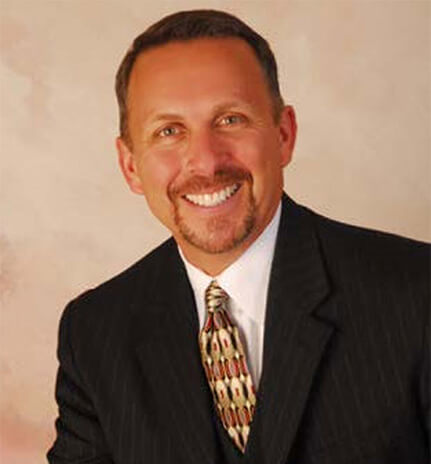 Homero Bayarena, MS
Homero Bayarena has been with FranklinCovey for over 25 years. He helps organizations in the private and public sector realize dramatically improved results through laser focus and relentless execution of mission. He enjoys teaching life-changing principles that make employees more productive, professionally and personally and working with organizations to deliver on business case-specific goals. Homero is a subject matter expert in leadership, productivity, and trust. He is the company's subject matter expert and practice leader on our diversity content. Prior to coming to FranklinCovey, he spent several years in leadership positions in the Insurance industry. Homero earned an M.S. in business administration, specializing in marketing, from the University of North Texas. He also holds a B.S in accounting from North Texas State University. His unique consulting and presentation style – charged with energy, experience, and humor – produces desired results for many organizations in both the private and public sector, making him a favorite and sought out consultant amongst clients.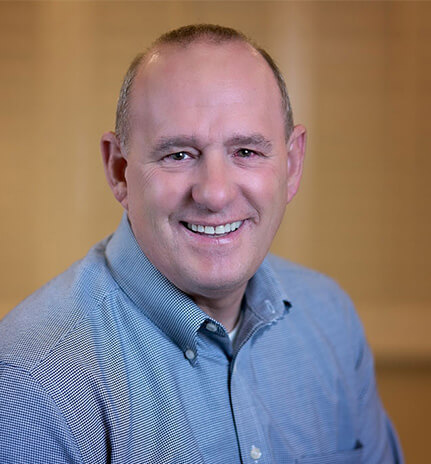 Tony Morris
Tony Morris has been with FranklinCovey for over 22 years. His mission is to teach simple truths that inspire and empower other people to achieve the things that matter most in their lives. Tony is a subject matter expert in leadership, productivity, and customer loyalty. He is also one of the company's subject matter experts for The 7 Habits of Highly Effective People®. Before coming to FranklinCovey, he spent seven years in hotel management and eight years as a training and human resource manager for Marriott Hotels. Tony has a bachelor's degree in management from California Coast University, and holds several certifications in other leadership and human resource curriculum. His dynamic style of teaching and results-driven consulting to a wide variety of industries makes him a favorite amongst clients.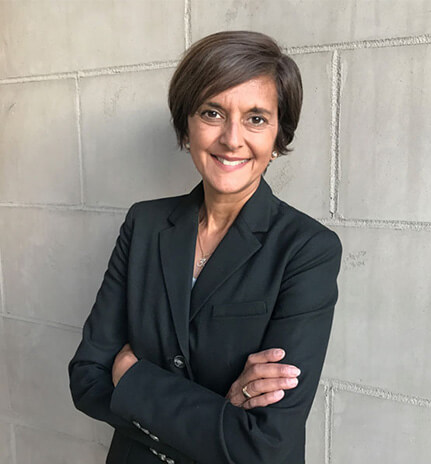 Janita Jesseramsing Andersen
Janita Jesseramsing Andersen joined FranklinCovey in 1997, managing foreign book rights, and working with Dr. Stephen R. Covey as his international PR specialist. She also worked on writing and filming projects for Dr. Covey, and managed his social media and online learning community. Over the years, Janita has focused on helping clients succeed by developing higher education and Leader in Me (K-12) products/solutions, and training and coaching schools. In her current role, Janita leads international higher education initiatives, and delivers training, coaching and keynotes to help Asia Pacific partners develop students into life-ready leaders. Janita's mission is linked to Dr. Covey's mission to unleash human potential—she is passionate about helping people around the world discover their voice, become their best selves, and thrive as leaders. Janita has a B.A. in International Relations from Brigham Young University.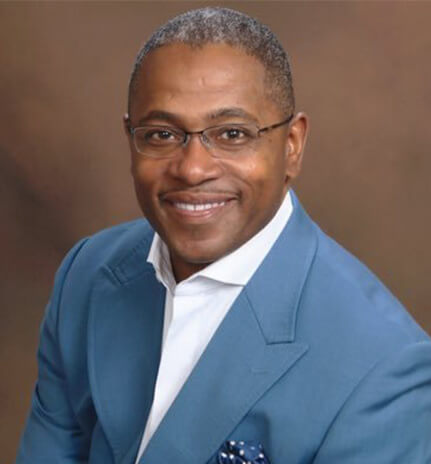 William McKinley Blackford IV, MS
William has a passion for coaching, consulting, and leading teams. He combines 20 years of organizational leadership with lessons learned from being a championship winning Division 1 athlete to help people come together, care for one another and achieve extraordinary results together. He listens, adapts and helps organizations create the right chemistry to produce. William has been an award winning leadership consultant and keynote speaker with FranklinCovey for 16 years. He holds a B.S. in Political Science from the University of Louisville and a Masters of Divinity from Southern Baptist Theological Seminary.