Online Leadership Courses
Experience world-renowned leadership development through online courses and coaching from the world's most trusted leadership company, FranklinCovey.
Enroll in self-paced courses with coaching.
You can learn and apply essential leadership skills with the help of a personal coach, who will meet with you regularly to help you succeed. Enjoy the convenience of our self-paced online courses and meet your goals on your own time. 
Build Your Skills and Advance Your Career
Unlock your potential by learning the in-demand leadership and career skills employers are looking for. FranklinCovey Academy will help you stand apart, whether you are looking for a better job, seeking a promotion, or wanting to thrive in your career.
"I would definitely be impressed by candidates who have FranklinCovey certificates listed on their resume. I have noticed that the new managers who have been through FranklinCovey courses are just, in general, better in class and on the job."
Amy M. Jokinen, Learning Design Manager
What can you expect?
FranklinCovey Academy online courses will provide you with an unmatched experience, including the following:

Award-Winning Content
FranklinCovey is consistently ranked among the top training organizations in the world and continues to produce award-winning leadership training programs, videos, and bestselling books.The 7 Habits of Highly Effective People® alone has sold over 40 million copies worldwide and is recognized as "the most influential business book of the twentieth century".

Personalized Coaching
Most people struggle to complete online courses. That's why we provide coaching to help you keep your learning and practice of new skills on track. Your personal coach will meet with you on a regular basis to help you complete the course, and earn your certificate.

Expert Instructors
Learn from FranklinCovey's senior consultants through recorded seminars. These consultants work with leading organizations around the world, including Fortune 500 companies.

Relevant Application
You will learn timeless principles and be equipped with the mindset, skillset, and toolset to help you succeed with challenges and opportunities in your life and work. Each course gives you assignments for real-life, real-work application. You will grow your confidence and abilities to be a better leader both personally and professionally.

Flexible Online Courses
Courses are online and accessible from anywhere in the world. Busy professionals thrive in a structured, but self-paced schedule. While you may complete your course in weeks, you have 12 months of access to course content, including access to videos, tools, summaries, self-assessments, study guides, and other resources.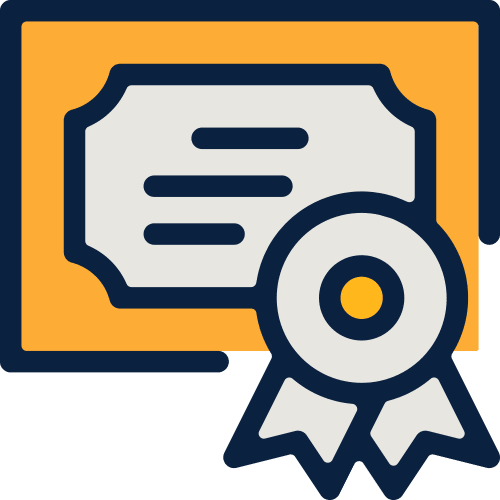 Certificates
Once you complete a course and pass the assessment, FranklinCovey awards you a print-ready certificate and digital credential. This assessment and certificate process represent a very high standard, endorsed by the world's most trusted leadership company. Assessments are competency-based, so that employers can have full confidence in the Knowledge Certificate you are awarded, along with the public documentation and verification of your skills.
We've developed millions of leaders.
For over 30 years, FranklinCovey has trained leaders from the most respected organizations in the world, including Fortune 500 companies, government agencies, and educational institutions.
About FranklinCovey
300K
leaders in 17,000 work units of 1,100 organizations have been studied/interviewed.
60M
copies of bestselling books have been sold, including The 7 Habits of Highly Effective People®.
150+
countries throughout the world have organizations implementing courses from FranklinCovey.
80%
of Fortune 500 organizations have worked with FranklinCovey.