The one thing that changes everything.
There's nothing more impactful on people, their work, and their performance, than trust.
Trust is more than a soft, social virtue. It has economic value and truly is the one thing that changes everything. The simple, often overlooked fact is this: work gets done with and through people. The greatest asset and security any leader has is their credibility, which can be earned from others by living the 13 Behaviors of High-Trust Leaders. Ironically, trust becomes most evident and impactful when it is absent, but the opposite can be true when trust is high. Leaders who learn to value trust recognize the economic impact of earning and extending trust with others in a way that will accelerate breakthrough results.
"The first job of a leader—at work or at home—is to inspire trust. It's to bring out the best in people by entrusting them with meaningful stewardships, and to create an environment in which high-trust interaction inspires creativity and possibility."
Stephen M.R. Covey, Author of The Speed of Trust®a
"Above all, success in business requires two things: a winning competitive strategy, and superb organizational execution. Distrust is the enemy of both. I submit that while high trust won't necessarily rescue a poor strategy, low trust will almost always derail a good one."
Stephen M.R. Covey, Author of The Speed of Trust®a
"The process of building trust is an interesting one, but it begins with yourself, with what I call self trust, and with your own credibility, your own trustworthiness. If you think about it, it's hard to establish trust with others if you can't trust yourself."
Stephen M.R. Covey, Author of The Speed of Trust®a
"Trust is equal parts character and competence… You can look at any leadership failure, and it's always a failure of one or the other."
Stephen M.R. Covey, Author of The Speed of Trust®a
"In a high-trust relationship, you can say the wrong thing, and people will still get your meaning. In a low-trust relationship, you can be very measured, even precise, and they'll still misinterpret you."
Stephen M.R. Covey, Author of The Speed of Trust®a
"There is one thing that is common to every individual, relationship, team, family, organization, nation, economy, and civilization throughout the world—one thing which, if removed, will destroy the most powerful government, the most successful business, the most thriving economy, the most influential leadership, the greatest friendship, the strongest character, the deepest love. On the other hand, if developed and leveraged, that one thing has the potential to create unparalleled success and prosperity in every dimension of life. Yet, it is the least understood, most neglected, and most underestimated possibility of our time. That one thing is trust."
Stephen M.R. Covey, Author of The Speed of Trust®a
"Keeping your commitment becomes hard, you have two choices: You can change your behavior to match your commitment, or you can lower your values to match your behavior. One choice will strengthen your integrity; the other will diminish it and erode your confidence in your ability to make and keep commitments in the future. In addition, that shift in direction with regard to values—even if it's slight—will create a change in trajectory that will create a far more significant difference in destination down the road."
Stephen M.R. Covey, Author of The Speed of Trust®a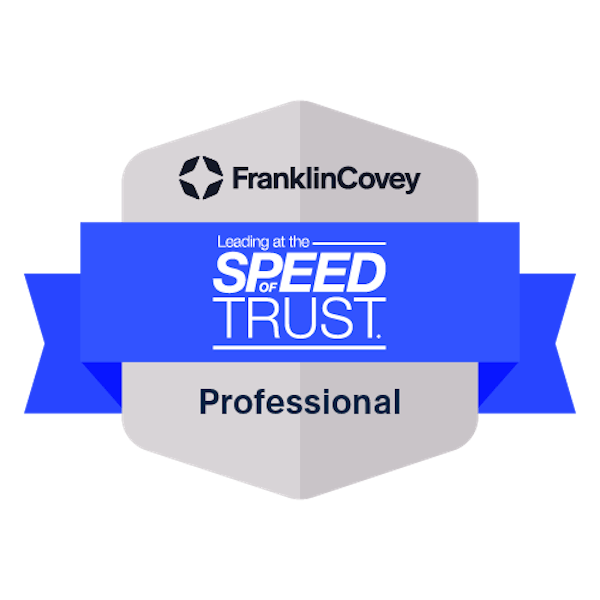 Earn a Certificate
Complete this course and assessment to earn the Leading at the Speed of Trust® Knowledge Certificate to add to your resume and profile.
Earn a Certificate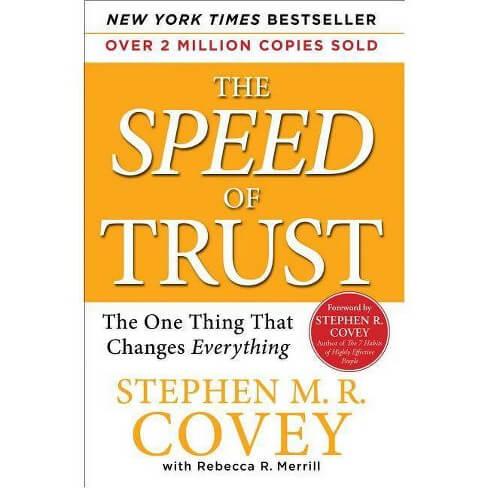 Based on the Book
The Speed of Trust® book was written by Stephen M.R. Covey, has sold over 2 million copies in 22 languages, and is a New York Times and Wallstreet Journal bestseller. It has been recognized as the "#1 book everyone should read" by the top 100 CEOs (Glassdoor).
Download Book Summary
Course Objectives
The course will develop leaders with the following outcomes:
Quantify the specific "Trust Taxes" that are affecting current projects.
Identify the behaviors that slow speed and increase cost in a work environment.
Create a customized plan to close the trust gaps that are impacting your team.
Take responsibility and model trust through character and competence.
Identify the Counterfeit Behaviors that create low trust.
Practice the 13 Behaviors that are foundational to every high-trust leader.
Prepare key conversations to build trust with new and existing team members.
Extend smart trust in the right conditions and to repair trust when it has been lost.
Leadership Skills
The following leadership skills are addressed in this course:
Building Trust
Integrity
Credibility
Communication
Emotional Intelligence
Conflict Management
Collaboration
Relationship Management
Building Culture
Empowering Others
Influence
Providing Feedback
Course Schedule
Experience the Speed of Trust® online course by completing eight learning modules at your own pace. The course will establish a powerful framework to enable you to dramatically increase your personal credibility and engage others to be more accountable for results.
Expert Instructors
FranklinCovey consultants, experts who work with organizations around the world, teach course content.
View Instructors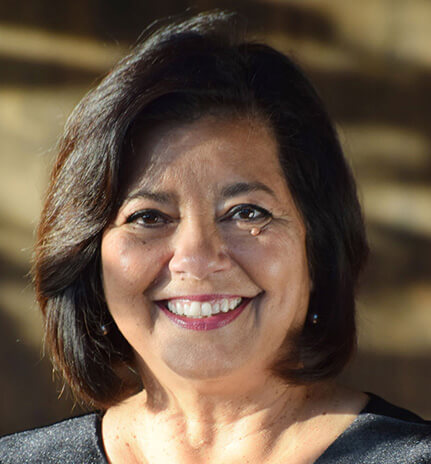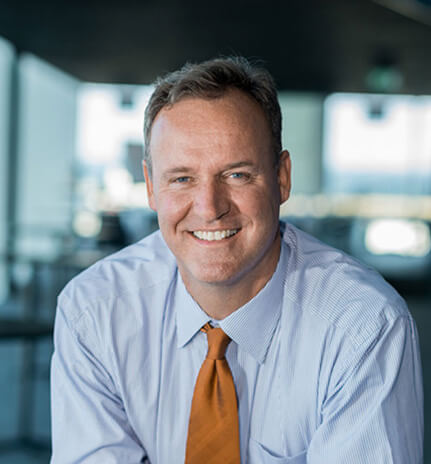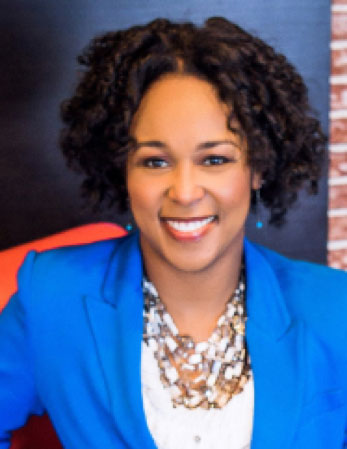 Speed of Trust Self-Paced Course + Knowledge Certificate
Demonstrates a firm understanding of Leading at the Speed of Trust®, and the importance of trust as a critical competency of a leader.
8 Modules (3-4 Hours Per Week)
12 Month Course Access
Course Assessment and Certificate
Endorsements
"The Speed of Trust is red-hot relevant. In an age of heightened business regulation and oversight, it is important to focus on fundamentals. And trust is the intangible asset that can help assure the long-term sustainability of any organization or enterprise."
William G. Parrett, CEO, Deloitte Touche Tohmatsu
Endorsements
"Trust strikes at the heart of our success at JetBlue. Trust is key to the speed of our growth. The Speed of Trust articulates better than any book that trust is the one thing that changes everything–in business and life. With high trust, success comes faster, better, and at a lower cost."
David Neeleman, founder and CEO, JetBlue Airways
Endorsements
"Trust reduces transaction costs; it reduces the need for litigation and speeds commerce; it actually lubricates organizations and societies. At last, The Speed of Trust is articulating its true value and presenting it as a core business competency."
Marilyn Carlson Nelson, Chairman and CEO, Carlson Companies
Endorsements
"The Speed of Trust hits upon a principle that has largely been ignored for far too long in our society–trust. It impacts every aspect of our life. Covey shows us not only how we can develop trust in the workplace, in our relationships, and our organizations, but also how to restore lost trust in those same environments. He demonstrates how the trust factor directly affects the marketplace and the bottom line of a business by increasing speed and lowering cost. The Speed of Trust is a concisely written, well-organized, and refreshing book that will benefit all who read it."
Hyrum W. Smith, author of What Matters Most; cofounder, FranklinCovey; CEO, The Galileo Initiative
Endorsements
"Lack of trust within an organization saps its energy, fosters a climate of suspicion and second-guessing, completely devastates teamwork and replaces it with internal politics. The end result is low morale and the consequent low standards of performance. The Speed of Trust is a timely reminder for leaders about what really matters in an organization."
Koh Boon Hwee, Chairman, DBS Bank Ltd.; former Chairman, Singapore Airlines
Endorsements
"The Speed of Trust teaches a critical lesson–only organizations with a sterling level of trust garner a culture of true commitment vs. a whirlpool of wishful thinking through forced compliance. Covey powerfully articulates a clear road map for ordinary people like you and me to be capable of extraordinary things!"
Pete Beaudrault, President and CEO, Sbarro; former President and CEO, Hard Rock Cafe Intl.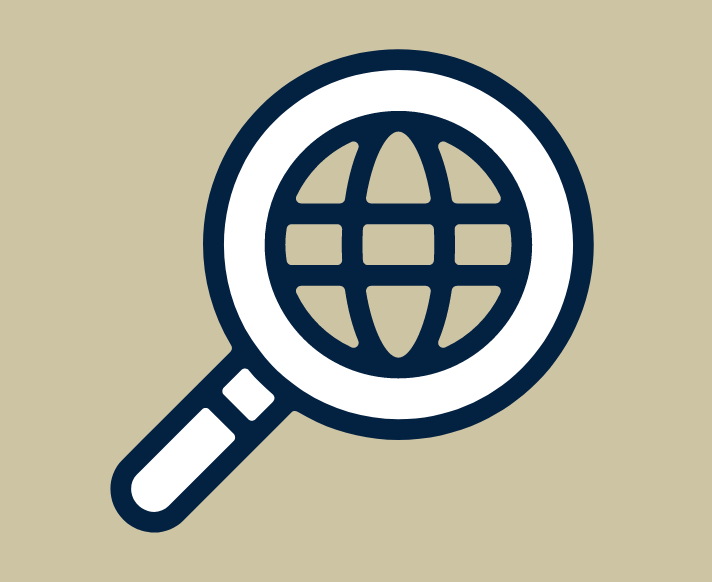 Questions? We have answers.
Review a list of commonly asked questions or contact us to speak with a FranklinCovey representative.